Bet Mishpachah is Washington's only Egalitarian Synagogue Embracing a Diversity of Sexual and Gender Identities, founded in 1975 by members of DC's LGBTQ+ community.
Welcome to Bet Mishpachah, a congregation for gay, lesbian, bisexual, asexual, trans and queer Jews, our families, friends and allies and all who wish to participate in an inclusive, progressive, egalitarian, and mutually supportive community. Explore our website to learn more about our vibrant community!
We hold services every Friday night at 8:00 pm and on the second and fourth Saturdays of every month at 10:00 am (normally at the Edlavitch DC Jewish Community Center (EDCJCC), 1529 16th St NW, Washington, DC), but are conducting services and other programs virtually until such time we determine it safe to return to the EDCJCC for in person gatherings. Scroll down for more information.
Bet Mishpachah publishes "This Week and Beyond," a weekly email of upcoming events. To sign up for this email click here.
Our Rabbi, Jake Singer-Beilin, guides our spiritual path, and leads or co-leads half of our Shabbat and holiday services along with our talented cohort of lay leaders. Click here to find out more about services. If you have any questions, please see our contact page where you will find the contact information for our administrator and board. Please join us!
Shabbat Services This Week, "Refugee Shabbat"
Erev Shabbat Service, 8:00 pm
Service led by Rabbi Jake Singer-Beilin and Rachel Hamberger
Board Member and host: Bruce Horowitz
As always, the Zoom ID is provided in our weekly email, This Week and Beyond, or contact administrator@betmish.org.
Drag Queen Esther Fest: A Purim MASKerade!
On February 25th Bet Mishpachah and GLOE sponsored a virtual night of drag, games, drinks, and a celebration of Purim, hosted by DC's own Vagenesis, who led the festivities. We highlighted and had an opportunity to raise funds for the Queen Esther Fund, which will benefit three outstanding LGBTQ organizations: Casa Ruby, Wanda Alston House, and SMYAL! While the event was free for all, everyone has the opportunity to make a donation to the Queen Esther Fund....just click on the donate button below to donate.
Book Group Meets March 7th
Join the Bet Mishpachah Book Group on Sunday March 7th at 4:00 p.m. to discuss the historical novel A Journey to the End of the Millennium - A Novel of the Middle Ages by prolific Israeli author A. B. Yehoshua. Set in 999 C.E., the book revolves around a Moroccan Jewish merchant who takes a second wife, an act whose unforeseen consequences will forever alter his family, his relationships, and his business. The merchant undertakes his annual journey to Europe with both wives, and the trip becomes a profound human drama whose moral conflicts of fidelity and desire resonate with those of our time. Yehoshua renders the medieval world of Jewish and Christian culture and trade with astonishing depth and sensuous detail. The book is available in hardcover, paperback, Kindle, and audio.
Email bookgroup@betmish.org to obtain the Zoom information.
Passover 2021
Bet Mishpachah members and guests will have the opportunity to participate in two community virtual seders this year.
The first is the GLOE Rainbow Seder on March 21st. This year Rabbi Jake Singer-Beilin will lead the seder. Registration and details forthcoming.
The second is an EDCJCC and GLOE sponsored community seder on March 28th, the second night of Passover, fom 6-9 pm. We will lend our support to this community event rather than hosting our own virtual Seder, as was the original plan. Registration is currently available on the EDCJCC website. There is an $18 registration fee for the Seder and an additional $18 charge, if you want a Passover bag containing grape juice, a Seder plate, a centerpiece, matzah and a Passover snack. The bags will be available for pick up at the JCC on Friday, March 26, from 12:15 to 1:00 pm.
Rabbi Jake's Winter & Spring Classes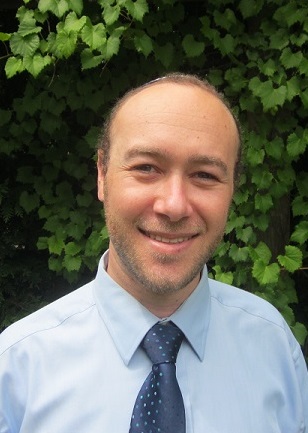 Rabbi Jake Singer-Beilin will be teaching four new probing classes this winter and spring. They are free-standing so you are welcome to attend one or all but you won't want to miss any of them. The classes will be held virtually via Zoom.
"How to Be an Antiracist" – Wednesday February 17, 2021. For those unable to attend, access information to the recorded version will be made available in our weekly email.
End of Life, Burial and Mourning Practices - Saturday, March 13, 2021, following the Shabbat morning service, at 12:00 PM. Does Judaism allow euthanasia? What about cremation? When a loved one dies, what are the core practices that Judaism upholds in order to help us process and heal? These questions are usually asked at the last minute, when we are dealing with the stress and pain of saying goodbye. Let's spend some time together learning from the wisdom of our tradition in order to plan ahead, become inspired, and feel firm in the choices we will all need to make sooner or later. This class is a joint program between the Education Committee and the Bereavement Committee.
Jewish Understandings of the Afterlife - Wednesday, April 21, 2021, at 7:30 PM. There are some religious traditions that clearly state their concept of the Afterlife, but for Jews it is no always so cut and dry. From the Torah, to rabbinic literature, to more modern understandings, we will explore what our tradition believes happens to us after we die. No matter what your personal belief may be, there is a good chance you will find a basis for it somewhere in Judaism.
The Zoom Meeting ID for each class will appear in our weekly email, This Week and Beyond. Classes are always free for members of Bet Mishpachah. There is a suggested donation of $10 for nonmembers, which may be made here on our website.
COVID 19 Related Updates and Programming Adjustments
Virtual Programming: Bet Mishpachah Shabbat services and programming which normally take place at the EDCJCC will be conducted virtually until there is a consensus that it is safe to gather in person at the EDCJCC. The reopening committee is working on ths issue. Please refer to our weekly email, This Week and Beyond, for Zoom Meeting Access or contact communications@betmish.org.
Siddurim Still Available - Copies of Bet Mishpachah's Siddur, Shavat va-Yinafash, are still available for a suggested donation of $40. Whether for your own personal reflection and prayer or for our virtual services, please contact president@betmish.org​​​ to arrange for your own personal copy​​​​.

Bet Mishpachah Post Office Box: The post office box is checked only occasionally, so there will likely be a lag in processing checks. Therefore, we recommend all payments and donations be made through PayPal or contact treasurer@betmish.org to make arrangements.

Interest-Free Loans: The Hebrew Free Loan Association of Greater Washington is now offering $1,500 interest-free loans to eligible borrowers. If you have been financially impacted by COVID-19, visit Hebrew Free Loan DC to apply.

The Richard A Kopely Memorial Emergency Assistance Fund: The purpose of the fund is to provide short-term, emergency financial assistance to people in need, through small grants or loans. If you are in need, or know someone who may benefit from a loan or grant from this fund, please contact president@betmish.org .
Thu, March 4 2021
20 Adar 5781
This week's Torah portion is

Parshat Ki Tisa
Candle Lighting
Havdalah
Motzei Shabbat, Mar 6, 6:56p
Parshat Parah
View Calendar
Thu, March 4 2021 20 Adar 5781