Bet Mishpachah is Washington's only Egalitarian Synagogue Embracing a Diversity of Sexual and Gender Identities, founded in 1975 by members of DC's LGBTQ+ community.
Welcome to Bet Mishpachah, a congregation for gay, lesbian, bisexual, asexual, trans and queer Jews, our families, friends and allies and all who wish to participate in an inclusive, progressive, egalitarian, and mutually supportive community. Explore our website to learn more about our vibrant community!
We hold services every Friday night at 8:00 pm and on the second and fourth Saturdays of every month at 10:00 am (normally at the Edlavitch DC Jewish Community Center (EDCJCC), 1529 16th St NW, Washington, DC), but are conducting services and other programs virtually until such time we determine it safe to return to the EDCJCC for in person gatherings. Scroll down for more information.
Bet Mishpachah publishes "This Week and Beyond," a weekly email of upcoming events. To sign up for this email click here.
Our Rabbi, Jake Singer-Beilin, guides our spiritual path, and leads or co-leads half of our Shabbat and holiday services along with our talented cohort of lay leaders. Click here to find out more about services. If you have any questions, please see our contact page where you will find the contact information for our administrator and board. Please join us!
Shabbat Services This Week
"Board Installation" Erev Shabbat Service, 8:00 pm
Service led by Rabbi Jake Singer-Beilin and Louis Blank
Board Member and host: Douglas Auerbach
Join us to welcome the incoming Bet Mishpachah Board of Directors
As always, the Zoom ID is provided in our weekly email, This Week and Beyond, or contact administrator@betmish.org.
Save The Date: Virtual Passover Seder March 28
For the first time in many, many years, and due to COVID restrictions, Bet Mishpachah will host a virtual second night Sedar on Sunday, March 28 at 6:00 pm. If you are interested in having a participatory role during the Seder, please email Rabbi Jake (rabbi@betmish.org) or Mitchell Haymes (religiousaffairsdirector@betmish.org). Additional logistics information will be forthcoming, such as how to obtain the haggada, what foods to prepare, how to best set up your space to join in, etc.
Rabbi Jake's Winter & Spring Classes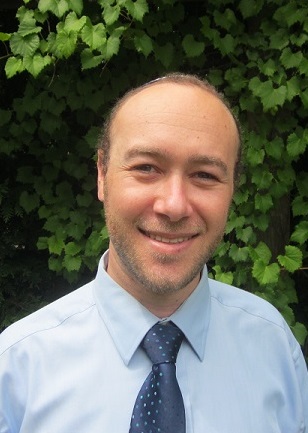 Rabbi Jake Singer-Beilin will be teaching four new probing classes this winter and spring. They are free-standing so you are welcome to attend one or all but you won't want to miss any of them. The classes will be held virtually via Zoom.
Medical Ethics - Jewish Answers to Life's Difficult Questions - Saturday, January 23, 2021, following the Shabbat morning service, at 12:00 pm. Judaism is our guidebook for life, and offers insight when we face ethical dilemmas. It comes as no surprise then that Judaism has something to teach us when we face the sometimes difficult choices and dilemmas regarding our health and well-being. We will discover the core texts that inform Jewish medical ethics, examine some cases where Judaism has weighed in, and hear from some of the leading voices in this realm.
Reading "How to Be an Antiracist" – Wednesday February 17, 2021, at 7:30 pm. After some initial work that we have done together towards racial justice, we will take the next step in this essential journey by discussing the ideas in Ibram X. Kendi's book, "How to Be an Antiracist." Please read the book ahead of time and come ready to share your understanding of the themes within, as well as an open mind and listening ears. We will also examine the Jewish values that we see at play here, and explore how we can move toward antiracism in our lives and in our congregation. Even if you were not able to attend the discussion on "White Fragility," we hope you will attend and participate in this important discussion. This class is a joint program between the Education Committee and the Social Justice Committee.
End of Life, Burial and Mourning Practices - Saturday, March 13, 2021, following the Shabbat morning service, at 12:00 PM. Does Judaism allow euthanasia? What about cremation? When a loved one dies, what are the core practices that Judaism upholds in order to help us process and heal? These questions are usually asked at the last minute, when we are dealing with the stress and pain of saying goodbye. Let's spend some time together learning from the wisdom of our tradition in order to plan ahead, become inspired, and feel firm in the choices we will all need to make sooner or later. This class is a joint program between the Education Committee and the Bereavement Committee.
Jewish Understandings of the Afterlife - Wednesday, April 21, 2021, at 7:30 PM. There are some religious traditions that clearly state their concept of the Afterlife, but for Jews it is no always so cut and dry. From the Torah, to rabbinic literature, to more modern understandings, we will explore what our tradition believes happens to us after we die. No matter what your personal belief may be, there is a good chance you will find a basis for it somewhere in Judaism.
The Zoom Meeting ID for each class will appear in our weekly email, This Week and Beyond. Classes are always free for members of Bet Mishpachah. There is a suggested donation of $10 for nonmembers, which may be made here on our website.
COVID 19 Related Updates and Programming Adjustments
Virtual Programming: Bet Mishpachah Shabbat services and programming which normally take place at the EDCJCC will be conducted virtually until there is a consensus that it is safe to gather in person at the EDCJCC. The reopening committee is working on ths issue. Please refer to our weekly email, This Week and Beyond, for Zoom Meeting Access or contact communications@betmish.org.
Siddurim Still Available - Copies of Bet Mishpachah's Siddur, Shavat va-Yinafash, are still available for a suggested donation of $40. Whether for your own personal reflection and prayer or for our virtual services, please contact president@betmish.org​​​ to arrange for your own personal copy​​​​.

Bet Mishpachah Post Office Box: The post office box is checked only occasionally, so there will likely be a lag in processing checks. Therefore, we recommend all payments and donations be made through PayPal or contact treasurer@betmish.org to make arrangements.

Interest-Free Loans: The Hebrew Free Loan Association of Greater Washington is now offering $1,500 interest-free loans to eligible borrowers. If you have been financially impacted by COVID-19, visit www.hebrewfreeloandc.org/covid19 to apply.

The Richard A Kopely Memorial Emergency Assistance Fund: The purpose of the fund is to provide short-term, emergency financial assistance to people in need, through small grants or loans. If you are in need, or know someone who may benefit from a loan or grant from this fund, please contact president@betmish.org .
Mon, January 25 2021
12 Shevat 5781
This week's Torah portion is

Parshat Beshalach
Candle Lighting
Havdalah
Motzei Shabbat, Jan 30, 6:17p
Tu B'Shvat
View Calendar
Mon, January 25 2021 12 Shevat 5781